Thanks to the LED revolution and a change in the way we use computers and screens, there has been a shift towards installing slimline LED panels in offices. These are usually led panel 60x60 to fit into existing ceiling systems and deliver 3000-4000lm with a much reduced energy consumption, making them an attractive proposition to many office managers.

Especially In UK market, TPA or TPB rating for panel as well as other products would be a trend and rigid requirements by UK goverment. Are you ready for that ? There is good news that Upshine products export to UK all could be TPA&TPB rating. Let me take led panel (TPB rating) as an example for your reference as following :
Defination :
This test report details the results of the burning rate of a thermoplastic material. The tests that were carried out on each material sample were in accordance with BS 2782-0:2004 Method 508A Rate of burning, Laboratory method to determine whether the thermoplastic is TP(a) or TP(b) rated according to The Building Regulations 2010 (Volume 2 – Buildings other than dwelling houses B)
TP(a) rigid is achieved for a specimen of which (at the thickness of the product as put on the market), when tested as above, performs so that the test flame extinguishes before the first mark and the duration of flaming or afterglow does not exceed 5 seconds following removal of the burner. TP(b) is achieved for other products which, when a specimen of the material between 1.5 and 3mm thick is tested as above, has a rate of burning which does not exceed 50mm/minute.
How to test TPB :
TEST SPECIMENS
A total of 6 test specimens were cut from the material (test specimens A1-A3 were cut from one edge and then specimens B1-B3 were cut in a direction perpendicular to specimens A1-A3)
Each specimen cut from the material was 150mm long, 13mm wide. The specimens were conditioned for a 24 hour period at an ambient temperature of 25˚C.
PROCEDURE
Two lines were marked on each of the test specimens, one at 25mm and the other at 125mm from one end, The other end of the test specimen was clamped in a rigid support, with its longitudinal axis horizontal and its transverse axis at 45˚ to the horizontal, ensuring that the marks were clearly visible. A 130mm wire mesh (seven meshes per linear centimetre) was located 6mm below the test specimen with 6mm of the unsupported end protruding beyond the edge of the gauze. (ref. BS 2782-0:2004 Annex B figure B1)
A Bunsen burner with its flame set to between 13-19mm in height was positioned beneath the free end of the specimen so that the flame just contacted the specimen for a period of 10 seconds.
The time for the flame to travel between the 25mm mark and the 125mm mark was recorded in order to determine the burning rate (in mm per minute)
Note: for specimens that did not reach the 1st mark, the duration of flame or afterglow after removal of the Bunsen burner were measured.
The rate of burning for each of the burning rate (in mm per minute)
Our test result of panel with TPB rating as following :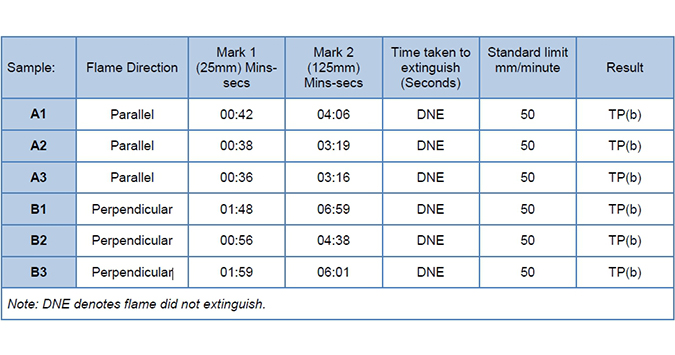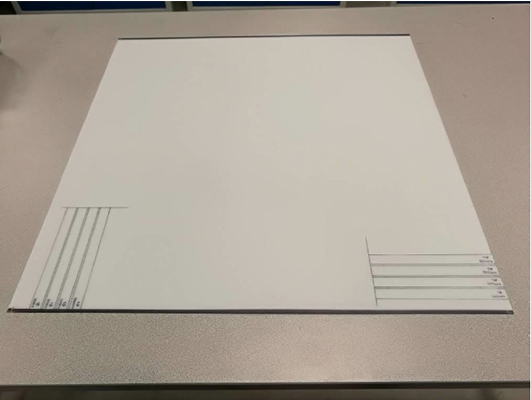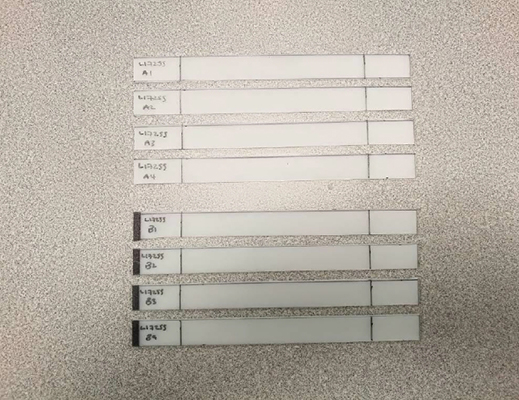 Let me clearify our panel type which pass TPB rating , welcome to contact us for more infomation and samples testing.
Very competitive panel with 3030,30120,6060,3060,60120size.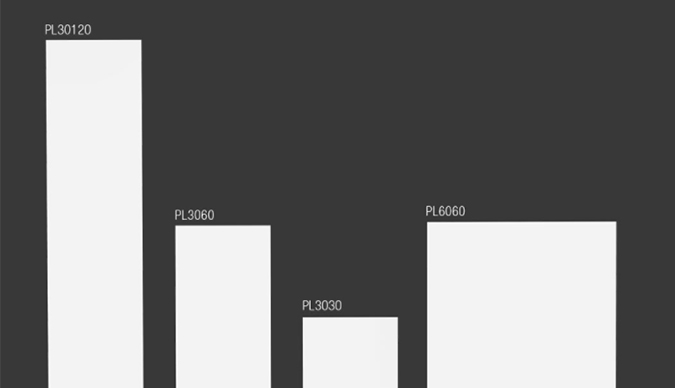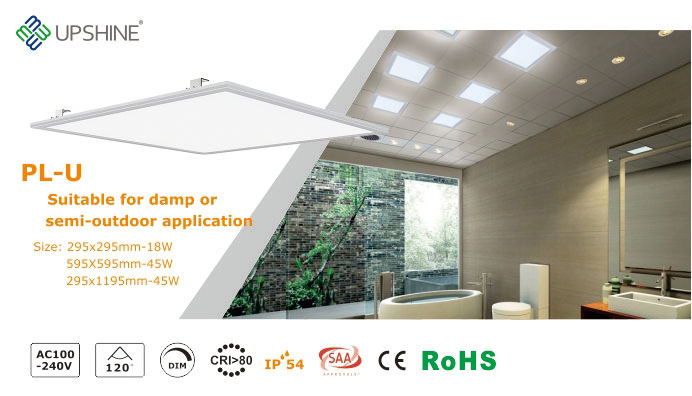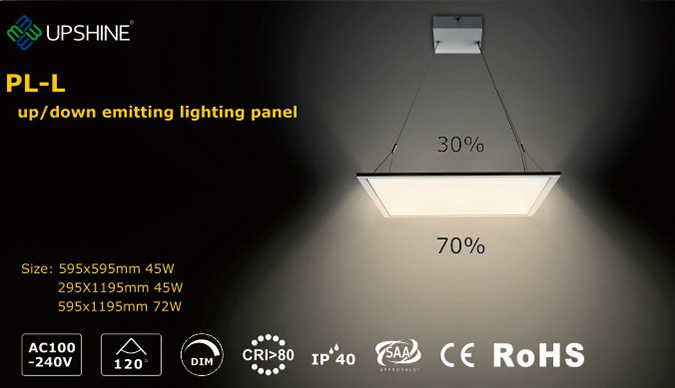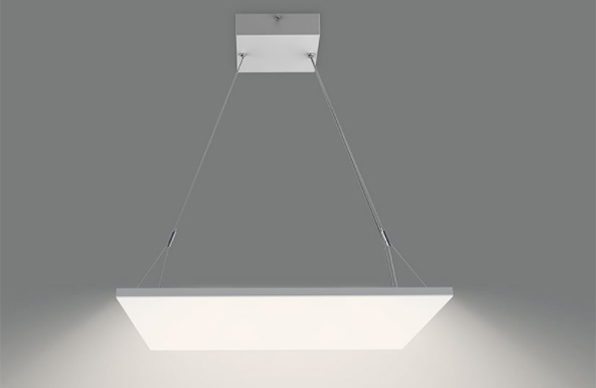 There are lots of panels in TPA&TPB rating waiting for you , please click our web :www.upshine.com for details. we are looking forward to build a good cooperation with you soon .
Upshine team.