Are you searching suitable downlight good for commercial place, like shops, suppermarket, museum, You even do not need tracklight?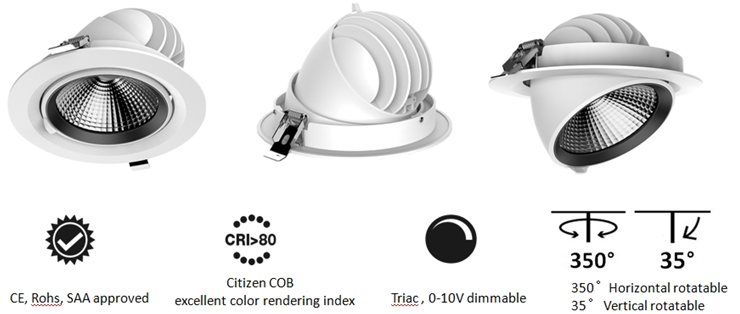 First, must be rotatable to adjust the direction;
Second, must have excellent Color rendering index, and COB chip to focus on the light;
Third, must have good disspation because of long hours lighting;
Ok, here you have to know following item Scoop UP-DL77 commercial downlight, which can satisfy all requirements:
Why choose it? — 7 reasons
* Aluminum alloy ADC12 die-casting aluminum profile provides excellent thermal disspation.
* Citizen High Lumen COB; 24°& 60°beam angle available
* 2.0T Tempered glass, high light transmittance
* PC, fire proof 94-VO front cover, Anti-againg and very well resistance
* Strain relief clamp design, Anti-pulling of the wire
* Isolated driver solution, both in Dimmable and non-Dimmable
* 5 Years warranty, good quality insurance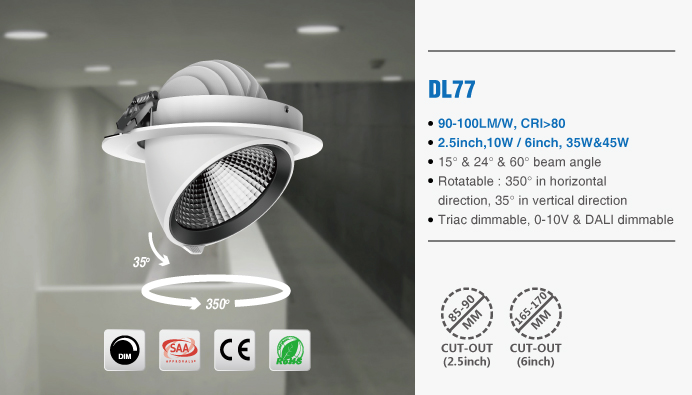 Application Areas:
It is designed for commercial lighting applications in supermarket, shop, museum, hotel, etc. Also used for general & public areas, such as office,stairway, lobby, reception, corridors etc.
For more details like specification, HD pictrues, just feel free to contact me.
Your inquiry will be highly appreciated always.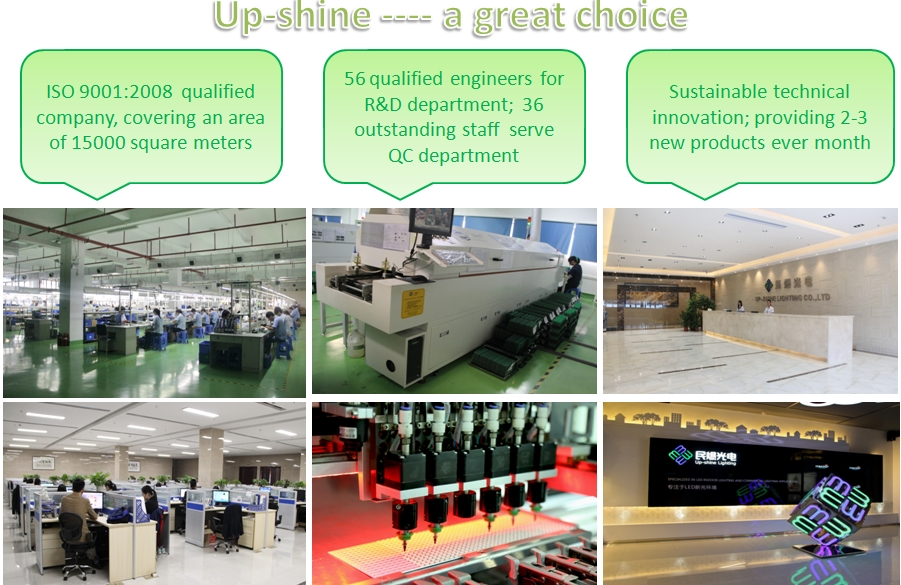 Cathy Wong
Mail: cathy@upshine.com
Mob / WhatAPP: +86 188 2424 3836
Skype: wang.cathy7