How to choose the best color temperature for your light? or how to choose the best color temperature for office lighting? Maybe you should learn more infos about the Kelvin temperature (K) and it can make you easy to understand lighting you want.
What Is Color Temperature?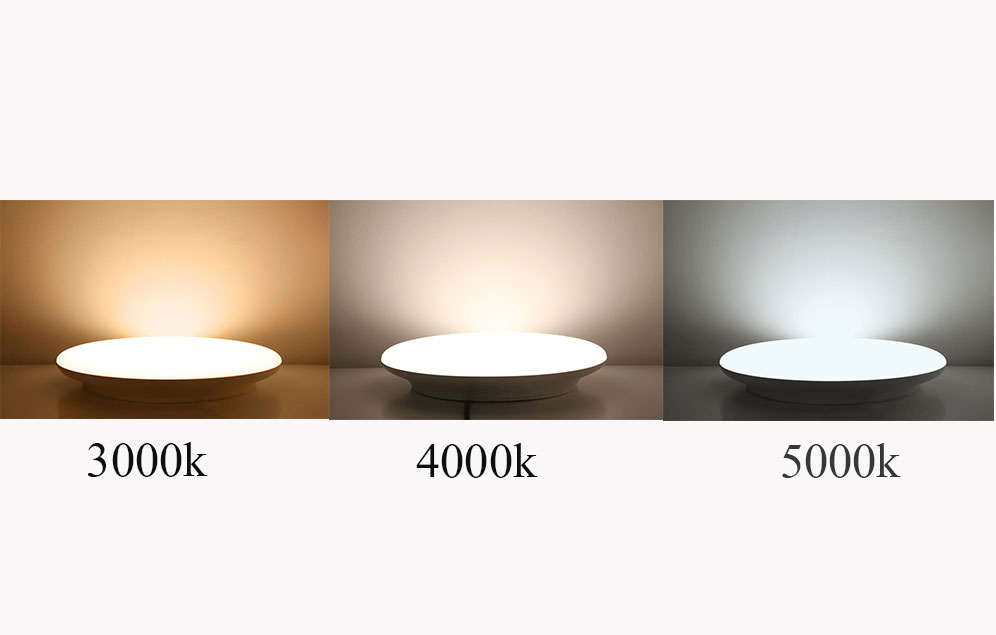 First we would like to show you 3000k/4000k/5000k colour temp from this picture, 3000k light temperature features more red, yellow or orange range; colour temp 4000k would features less yellow and more blue range;5000k colour temperature that comes with more light in more blue and white. we can also divide colour temperature by Kelvin color temperature scale. we can though the color temperature to describe the light appearance provided by a light lamp. Over 5000k colour temperatureare called "cool colors", white lower color temperatures(2700k-3000k) are called "warm colors".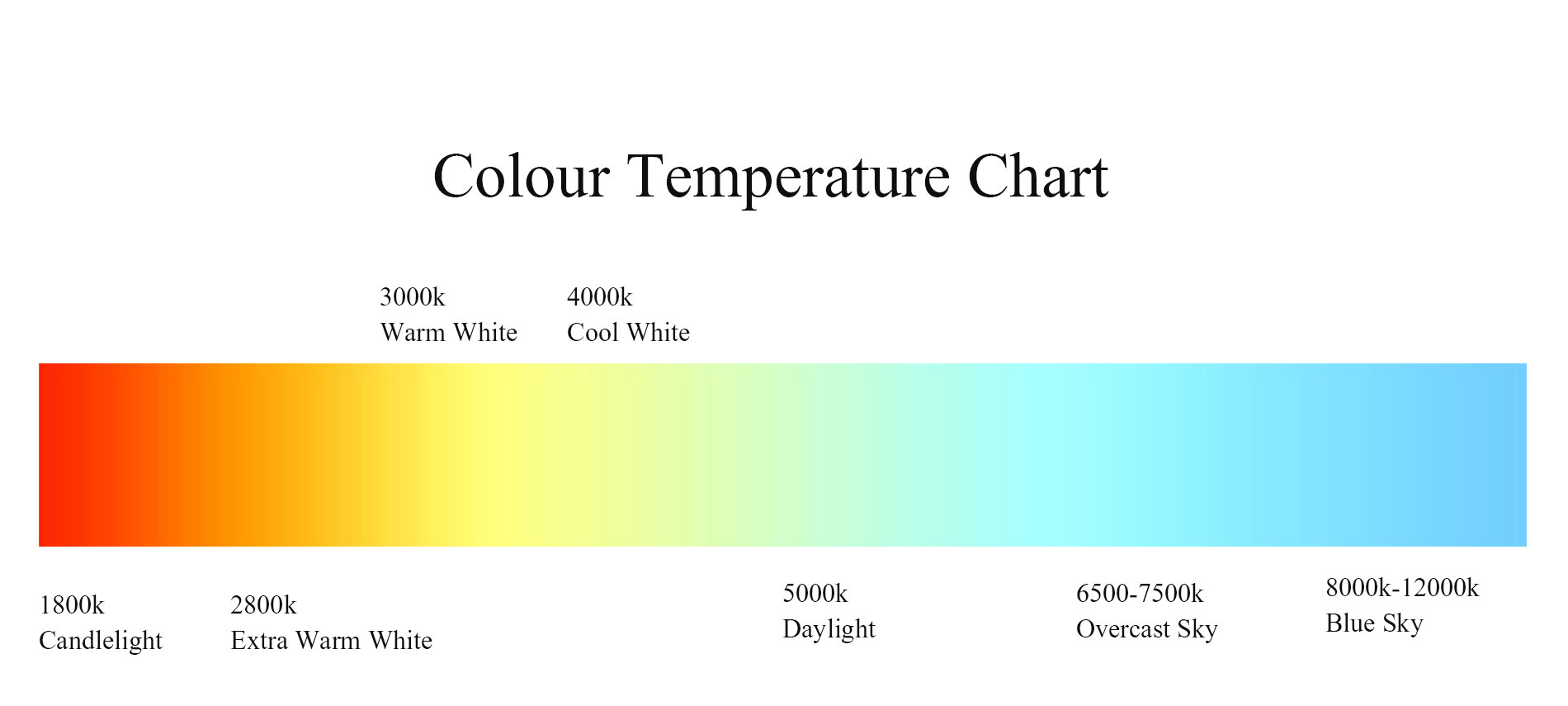 1800k color temperature - Candlelight
2800k color temperature - Extra Warm White
3000k color temperature - Warm White
4000k color temperature - Cool White
5000k color temperature - Daylight
6500-7500k color temperature - Overcast Sky
8000k-12000k color temperature - Blue Sky
Different Applications Need Different Color Temp
Typically, commercial and residential lighting application usually needs different color temperature.
Bathroom
Best Color Temperature For Bathroom Lighting, A high and bright led lighting color temperature is the best type for bathroom, cool white daylight colour temperature will kepp you wake up and ready work in the morning.
Kitchen/Dinning Room
Best Color Temperature For Kitchen, What is the best color temperature for kitchen lighting? warm white and natural white color temperature for kitchen is a good idea! Especially at night, cool bule white and bright lighting would be useful to
pay more attention on cutting and cooking. At the same time warm white would be more suitable for dinning room to create a romantic environment.3000k or 4000k for kitchen would be great.
Living Room/Bedroom
Best Color Temp For Living Room, Whether it is bedroom or living room, soft warm colour temperature would let you feel more relax and cozy after the whole day working.
When we talked about what is the best color temperature for office, Different office places woule be different.
General Office
Suitable lighting color temperature will influence worker's productivity. bight white color temperature would increase worker's enthusiasm whole day.
For example, office lighting ideas, we adopts cool white color temperatures in general office.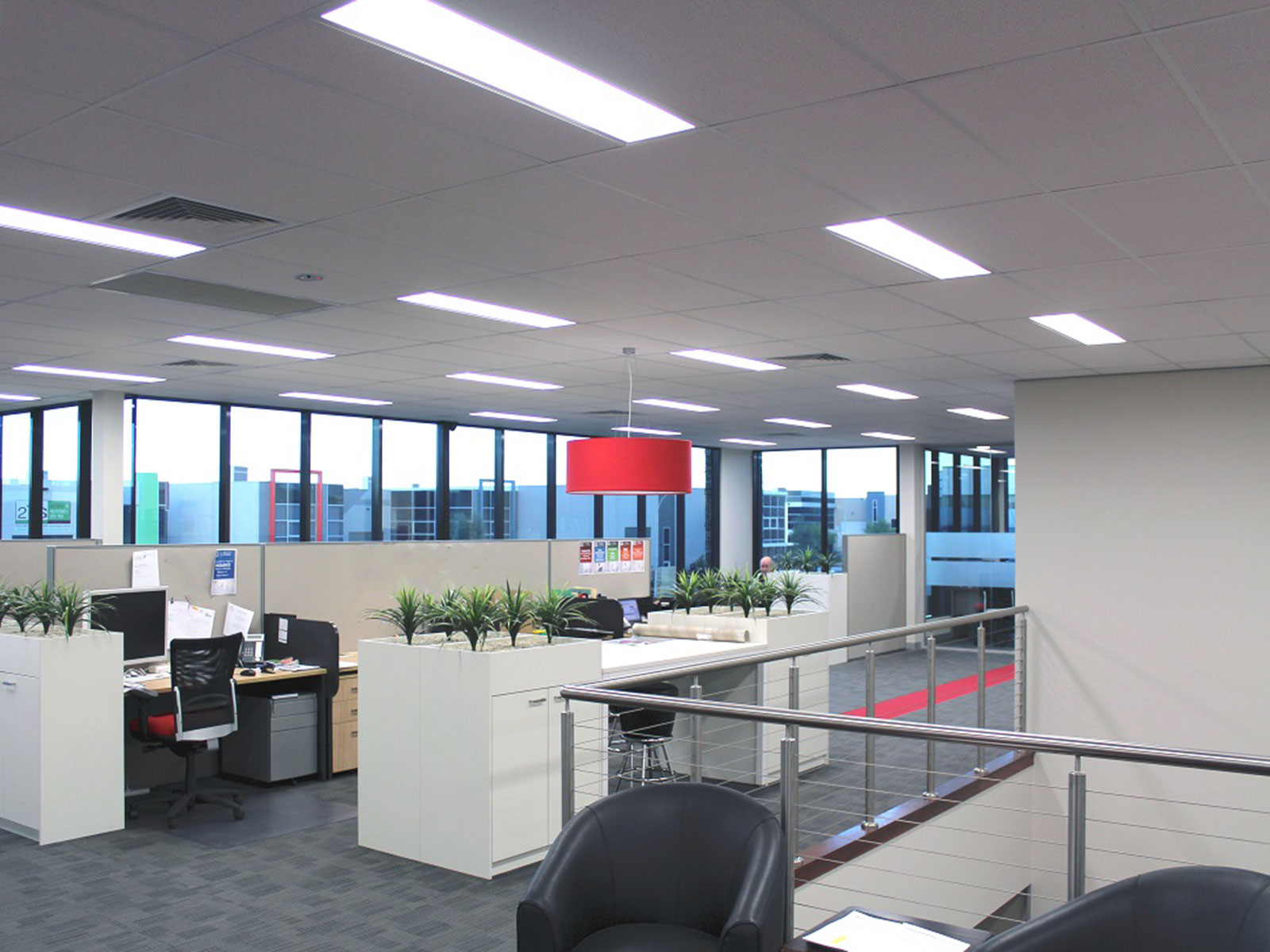 Employee Break Room
In order to make employees more relax and take a good break in break room, from organce and yellow color range to natural bule white color temperature would be a good idea.
Office Corridor
Color temperature for office corridor need to make workers and visitors feel comfortabe, 3000k-4000k range are generally appropriate in the corridor.
Lobby Office
Office lobby is the improtant place in the office, special for vistors. cooler white like 5000k color temp daylight will make them feel better and the first impression will be very good.
General UPSHINE LED lights would advertise color temperature(Also applies to office lighting color temperature).
Warm White: This is the warm and soft white range, best suitable for your home where you want to relax or entertain. (like 3000k color temperature light)
Natural White: This is more a neutral white light range, which gives a balance between warm and soft color light. (like 4000k color temperature light)
Cold White: This daylight color temperature are best suitable for offices, workshops, bathrooms or other areas where high detail visibility is important. (like 5700k color temperature light)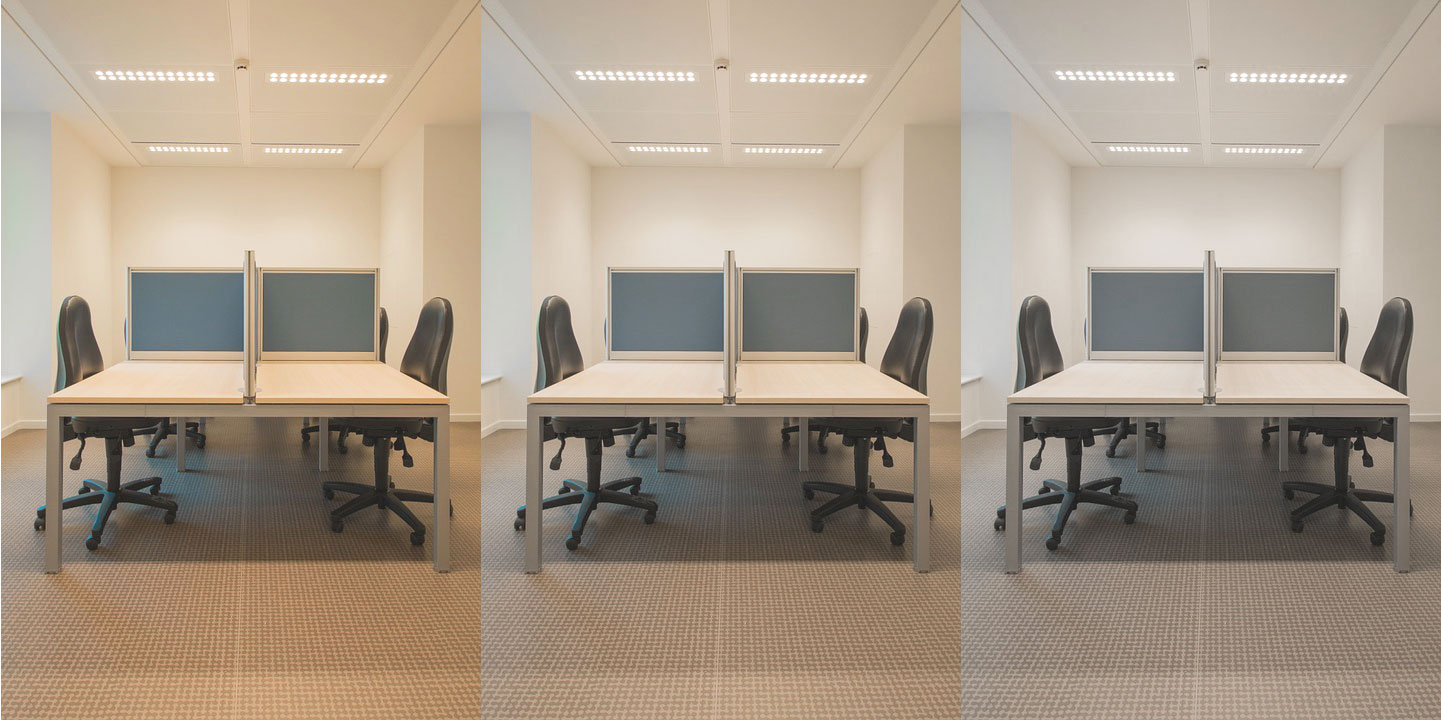 Appropriate office lighting will influence your productivity, using cool white color temperature are good for setting a bright and vibrant atmosphere in office room. we have many dimmable led lights and fixtures, you can choose best colour temperature you want. If you want to learn more, You can learn more about the UPSHINE Color Choice here.