Nowadays, the most important thing in chase of all led lighting manufacturers, led sales, led customers are energy -saving, environment, convenient and multi-function.
Upshine lighting Co., Ltd, a professional manufacturer of commercial and industrial light with 8 years experience, today bring us a good news with her new brand Twins led wall light which lead us to a new brightness field. Please kindly check the following picture.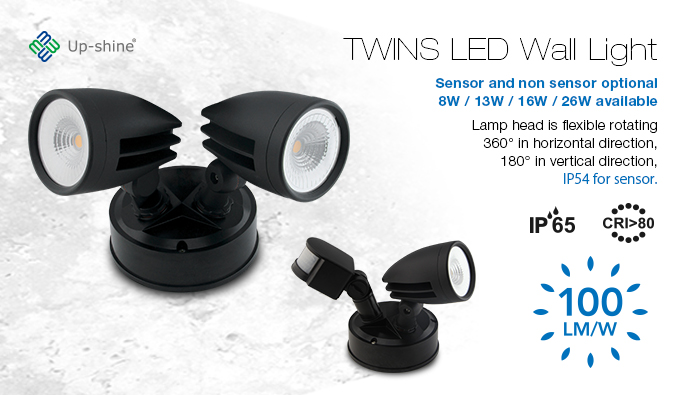 The two head led wall light in the picture also is able to with one head called single head wall light. The sensor is optional depend on the installation environment and application.
In the back of the sensor, there are settings. The LUX control module has a built-in sensing device that detects daylight and darkness. Work at day and night or only work at night is optional. So according to different installation situation, energy will be saved.
Here are detail features.
1.High Power Efficiency
PF> 0.9
LM: 100M/W
CRI>80
Power: 8W/13W/16W/26W
2.Indoor or Outdoor Optional ​​​​​
IP=65 for Twins led head
IP=54 for sensor
3.For Different Installation Situation
The head and the sensor is flexible and rotating.
360 degree in horizontal direction
180 degree in vertical direction
4.Easy installation
Any more information if you need to know, please feel free to contact with me.
Selina Zhang
Email: selina@upshine-lighting.com
Skype: selina.upshinelighting
Wechat: zxz6896540
Whatsapp: 13246787471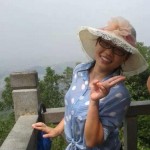 Sales representitive, specialized in LED downlights, track lights, ceiling lights, panel lights and tubes