Now many people pay more attention to the maintenance of electrical appliances,many products have developed waterproof function, like waterproof display, waterproof mobile phones, waterproof laptop computers, etc. Of course it also includes many LED lighting fixtures. Right now UPSHINE introduce great Wet-location LED downlighting fixtures.
DL104 Square Waterproof LED Downlight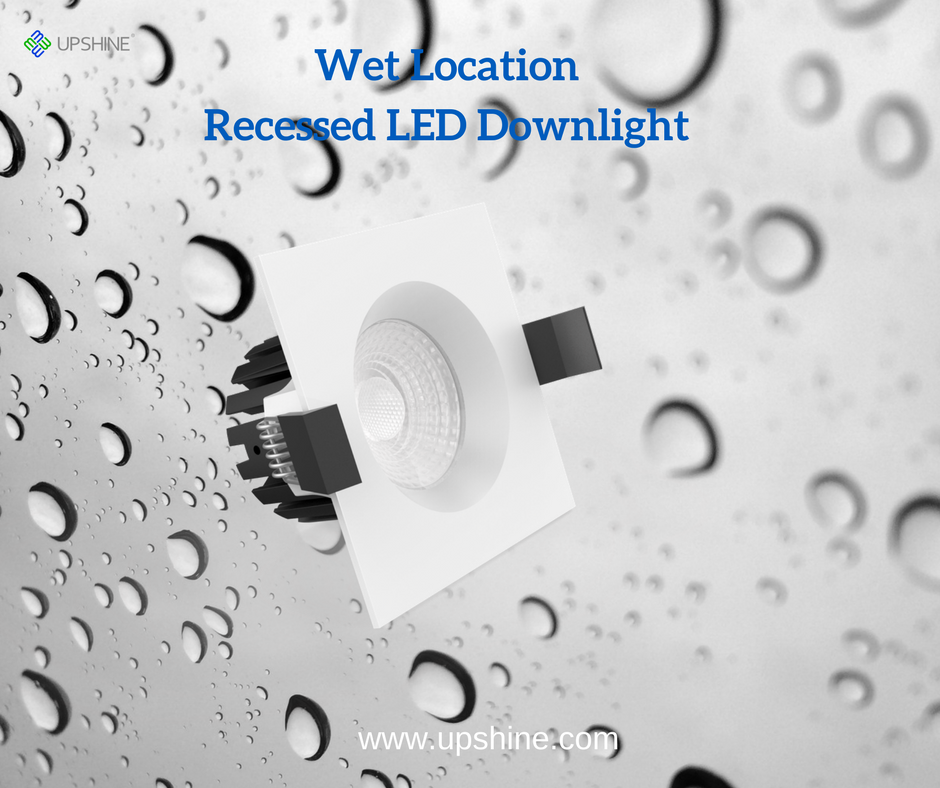 DL103 Round Water-Resistant LED Downlight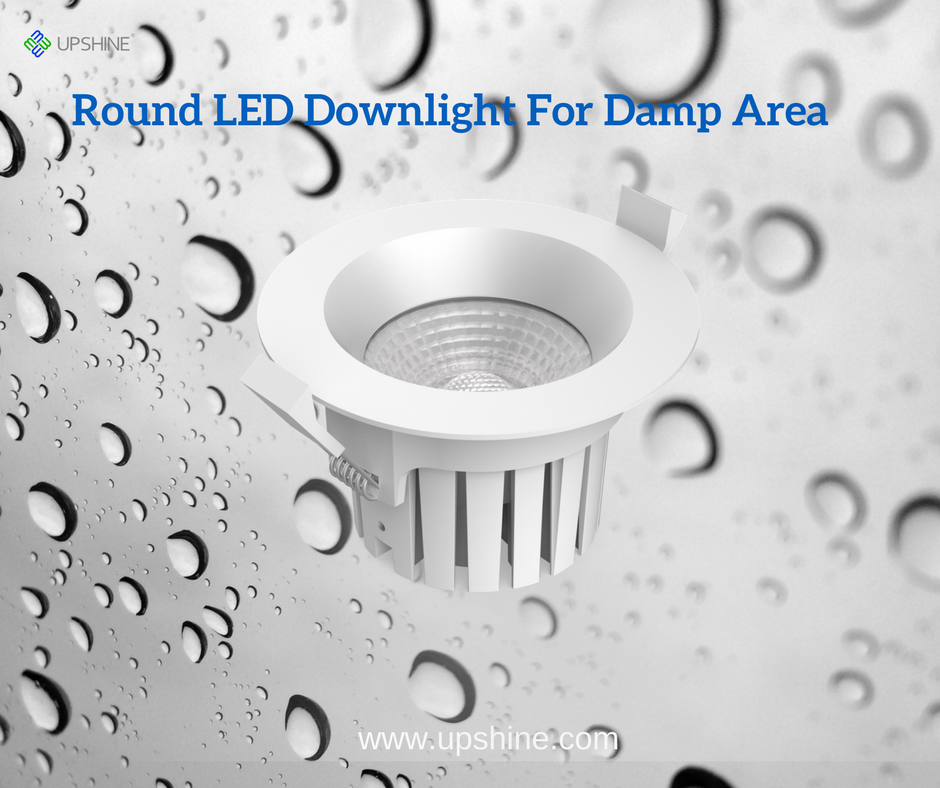 Stylish IP65 Recessed LED Downlight Show
This hot item is very popular in the lighting market, it is famous for waterproof function and T Shape design. With IP65 rating frontcover design, This LED downlight fixture can best all aspects of the splash of water to damage the lamp body.But also to prevent the diameter or thickness of more than 1.0mm tools, wires and similar small foreign objects into contact with the electrical parts of the internal parts, and better maintenance of the normal use of downlights. T-shape LED downlighting luminaries can best work out heat dissipation problems. Meawhile increasing the radiation area and improving cooling efficiency.
When we talk about to the ordinary downlights, which are usually suitable for the dry area, such as living room and bedroom.Its protection level only IP20 could meet the basic requirements. if you want to instll lights in in the bathroom, kitchen and other wet areas, the light's protection level need more higher. Because the lower protection level can not effectively block the mist, water droplets, dust, etc. More it is easy to damage the light source. More serious it is also likely to cause an explosion.
Best shower recessed lighting choices, you are not go wrong with UPSHINE's waterproof-led downlights, that adopt fashion apperance design and high quality. More UPSHINE water-resistant LED lighting products, are you ready to contact us? UPSHINE is here waiting for you.