If you've looking for home decor ceiling spotlights, you are not go wrong with this hot item: UPSHINE TL26 LED Track Light. Indoor spotlight fixture can not only light up your whole room, Mover over they're a great way to show off your style.
To provide general overhead lighting, ceiling spot light fixtures can play a key role. Best performance led track lighting fixtures will create softer and comfortable space, you will save more money and more power because of led chips.
Best Features of LED Indoor Spotlight Fixture
Type:LED Track Light
Beam angle:15° 24° 36° 60°
Wattage:10W/20W
High CRI80
Long lifetime:40,000 hours
CCT:2700K 3000K 4000K 5000K
CE RoHs Certification
Energy saving and high efficiency
Two styles:single and twin luminaries
Application:Supermarket,Specialty store, Show window, Exhibition hall..ect
Simultaneously, we would like to show you two sizes led track lights, you'll appreciate our variety of multi-lamp styles we provided.

10W Single Ceiling Spotlight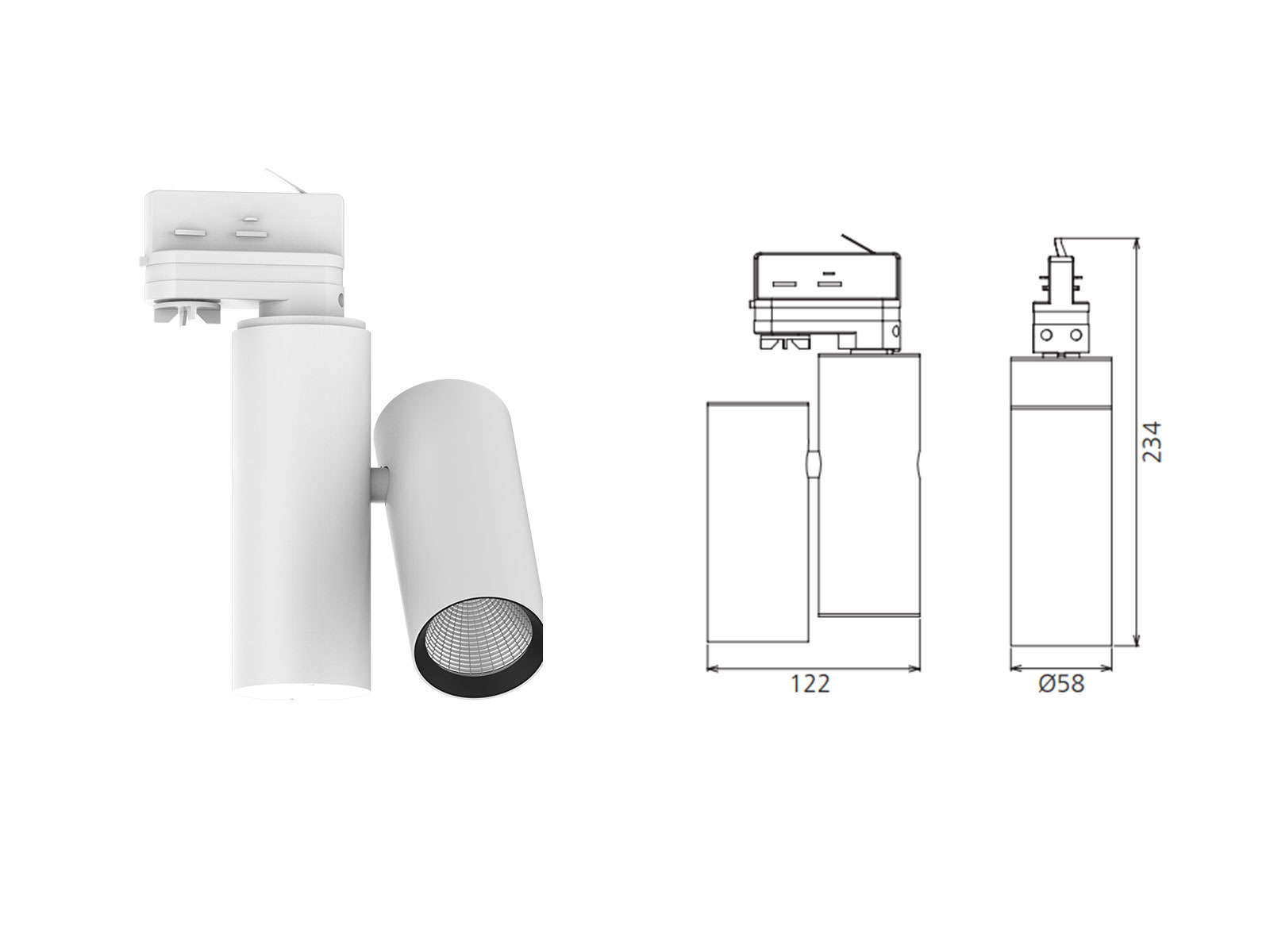 20W Twin Ceiling Spotlight

Indoor spotlight fixture we ca provide high quality and best services, if you are interested in it, contact us now.