Right now UPSHINE released a high reputation LED track light, which is not only having a simple and genergous apperance, but also develping higher in technical level. Conventional track light that requires matched track bat supporting the use. But now TL26B in ceiling mounted way saves track bar and installation cost greatly. That's fine for commercial and residential lighting usage.
Moreover it has two popular style designs, single and twin luminaries, which is perfectly suitable for narrow and small lighting application. if you are looking for a light for different directional requests. this LED track light kit is perfect, because it features 350° vertical rotating function.
LED Track Light Features:
High lumen Citizen COB chip
Up to 70% energy saving compared to
standard CFL
Long lifetime of 40,000 hours
15° 24° 36° 60° beam angle
CCT: 2700K 3000K
4000K 5000K
No UV/IR light
Environment friendly, without Mercury or any
other hazardous substances

Installation Informations :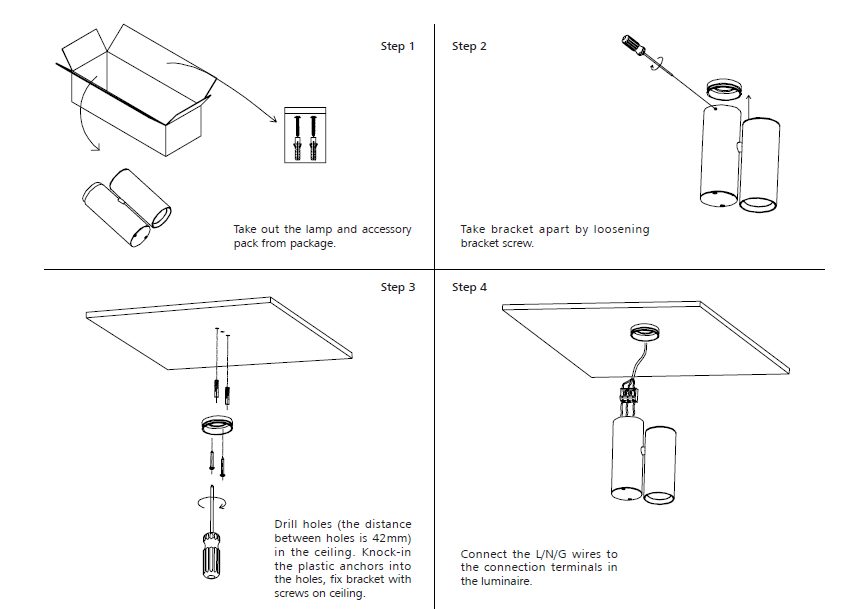 If you want to learn more about this wonderful LED ceiling spotlight, pls feel free to contact us.
Facebook:@upshinelighting
Website:www.upshine.com