2017 Philadelphia International lighting trade show is coming out, this is one of most important and popular lighting fair in May.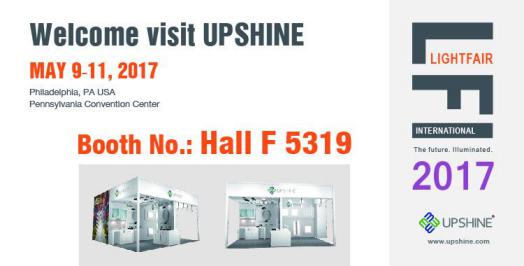 Lightfair International Philadelphia is a 5 day event being held from 7th May to 11th May 2017 at the Pennsylvania Convention Center in Philadelphia, USA. This event showcases products like light, technology and design converge to reveal new solutions, new knowledge and new discoveries etc. in the Architecture & Designing, Lights & Lighting industries.
Our Upshine as a leadiung LED indoor lighting manufacturer, we would like to provide top quality products, advanced lighting solution. this is a good chance to take our 2017 new lighting design and hot sell products for you. Like color changeable & emergency & anti-glare led light functions. Let's us start a awesome led light show, Are you ready? we're looking forward to you on May 9-11 at Pennsylvania Convention Center.
Contact us:
Facebook:
https://www.facebook.com/upshineledlighting
Website: