From the earliest machinery and electronics products, later the flashlight, stage lighting, and now the commercial lighting and home lighting, LED has really put down the body, flew into the homes of ordinary people. Lamp invented by Edison which already has 200 years of history, from the earliest solitary light, then came out incandescent lamps, fluorescent lamps and new LED lights. Each change is accompanied by a huge upgrade.
As the LED light gradually into people's lives, it is no longer a strange term. However, although the LED is no longer unfamiliar, but it's real story is not known. Today let's talk about LED, what are the difference from old lighting?
1. Energy saving
LED power-saving as we all know, but how much power saved by LED? You have no idea! Under the same lighting conditions, power consumption are one out of 10,000 of incandescent bulbs . This technology is called the great! Still too abstract? Then let electricity tell.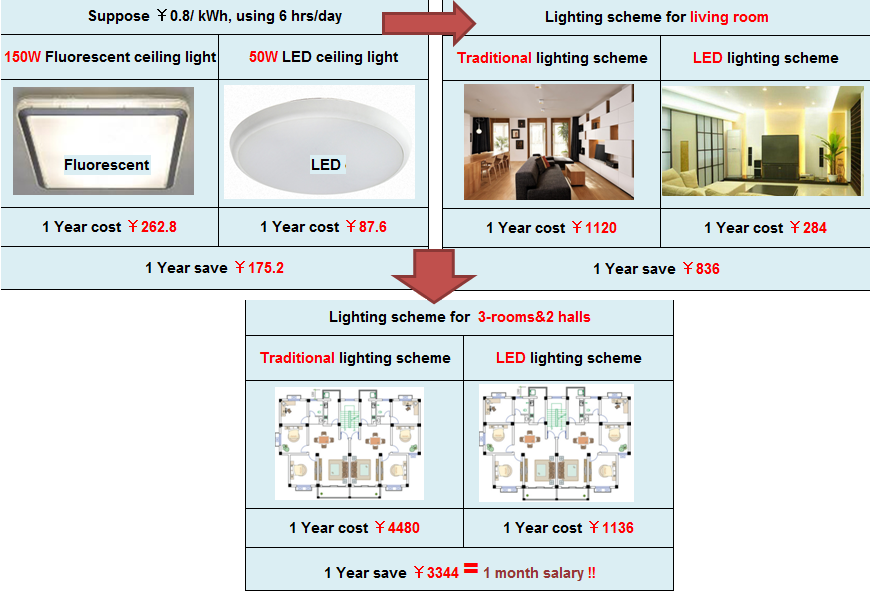 Just like shown in the figure, a theoretical economic electricity save your bill more than 3000 Yuan/year. Although single purchase of LED light costs more than traditional lights, but it is an investment, for it's long life spam, LED lamps save more energy, you can enjoy!
2. More attractive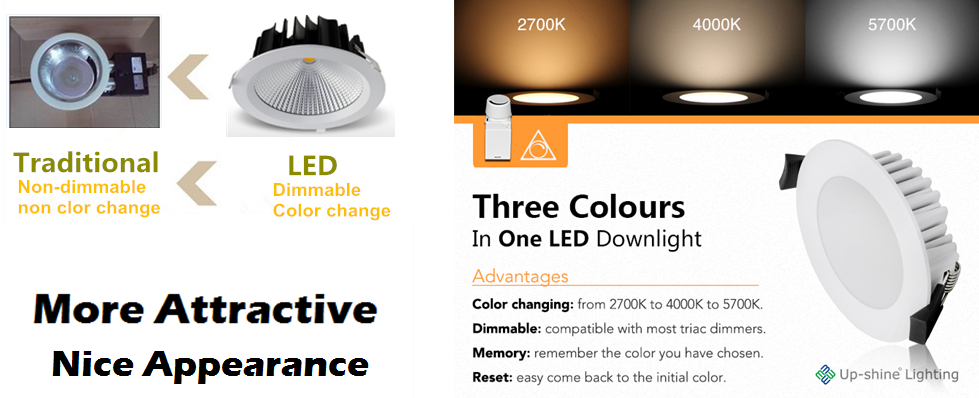 Okay, everybody, here is all I wanna share with you this time. Thanks for your time. Wanna know more about LED lights? Please contact me!
Wendy Lau
Mail: sale9@upshine-ledlighting.com
Mob:+86 18898387155
Facebook: www.facebook.com/wendy.liu.35175633
Skype: wendyupshine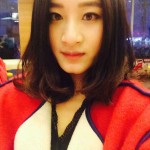 Specialized in LED commercial Lighting, residential lighting. Main products: Downlight, Ceiling light, Panel Light, Track light, Tube Light! Responsible for each customer, always patient and optimistic. To provide customers with the best products and services.