What is quality control?
Quality control is a procedure or set of procedures intended to ensure that a manufactured product or performed service adheres to a defined set of quality criteria or meets the requirements of the client or customer.
How Up-shine to control quality?
Up-shine has 36 quality control staff to make sure each order is corresponded to quality standard.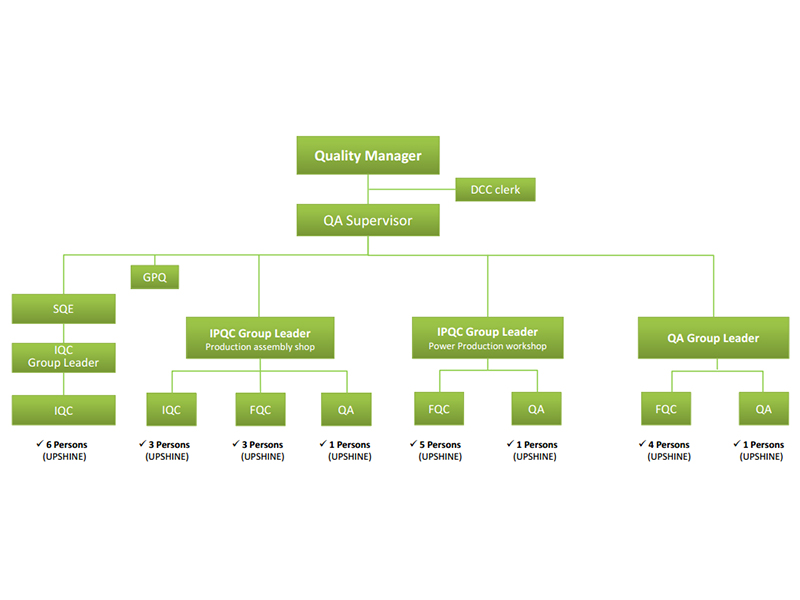 Up-shine has a strict and definite quality control system through the whole process.
Incoming inspection. IQC check all incoming materials strictly according to the instruction standard,if any discrepancy,it will be rejected.
Visual inspection and electric Parameter Reliable test. For all orders,first through Visual inspection before&after assembling,IPQC takes first article for inspection,8h ageing test for 100% orders.
OQC sampling inspection before shipment. Every detail including package,labels,etc will be checked again before delivery.