Dim to warm is the new function that changes color temperature from 2700K to 1800K at the lighting intensity decreases, up to 5%, maintaining constant color yield and reproducing the reactive effect of halogen. Warm Dimming led technology can allow led lights to dim down to a warmer color temperature.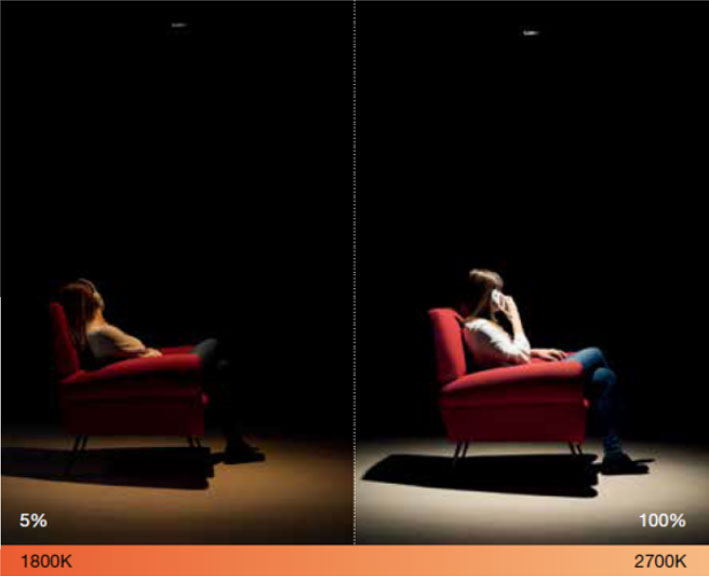 Dim to warm led products have a single input which controls both color temperature and lumen output, lowering the values of both concurrently, most typically to mimic the color temperature shift of incandescent dimming.
How to make dim to warm come true?
1.Color changeable led chips: Bridgelux(2000-3000K) and Edison(2000-3000K)
2.Dimming system: Including Triac dimming, 0-10V dimming, DALI dimming.
Recommendations of dim to warm led downlight top seller as following:
Warm Dim Downlights-Upshine CL76


Dim To Warm LED Downlight - Upshine

Above items are already put into market which have received warm reception with unique design and stable performance. Please contact us freely if those could be any help in your project.