Look at below:Downlight vs Ceiling Light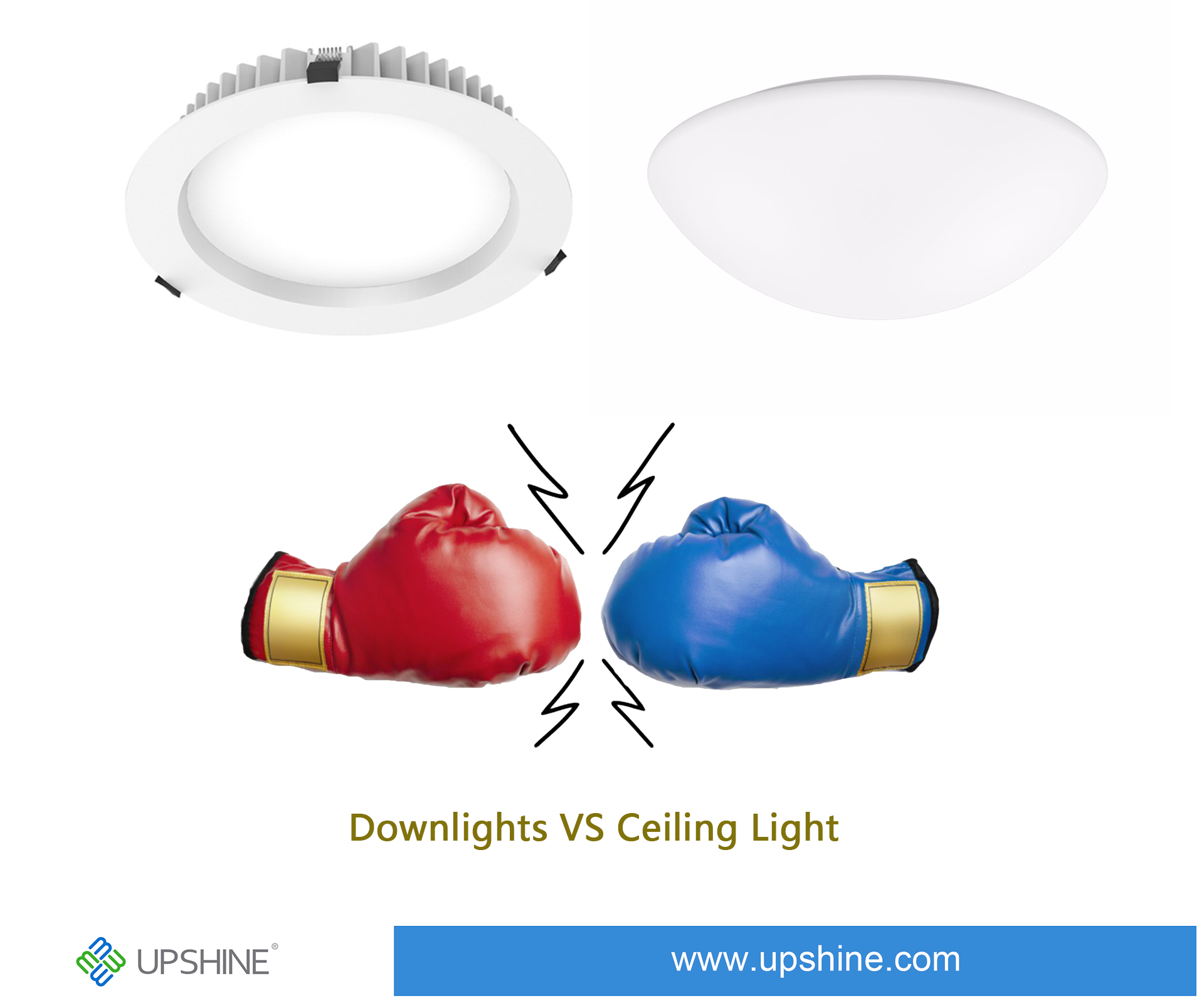 what is downlights?
Downlights are generally installed in the surrounding ceilings of bedrooms, living rooms, and bathrooms. Recessed lighting fixtures, embedded in the ceiling, are popular in the lighting market, special we adopt LEDs as light source, more energy and save cost. led downlights is not only saving more space, but also Multiple downlights can make people feel more relaxed.
what is ceiling light?
surface mounted LED ceiling lights also applies to living room, bedroom, kitchen, bathroom, etc. However, the installation of ceiling lamps is more simple and convenient. Ceiling lights can be mounted directly on the ceiling. simple and stylish led ceiling lights, give whole space more clear feeling.
Downlights And Ceiling Light can suitable for bedrooms, living rooms, and bathrooms ects, difference between downlights and ceiling light, which they have different installation ways, like led downlights, it adopts recessed installation way, but surface mounted ceiling light may be install more easy. Downlights and ceiling lamps are particularly popular in the market, With the improvement of technology,Whether it is recessed lightings or surface mounted ceiling lights, high efficiency and energy saving has always been our pursuit.
.