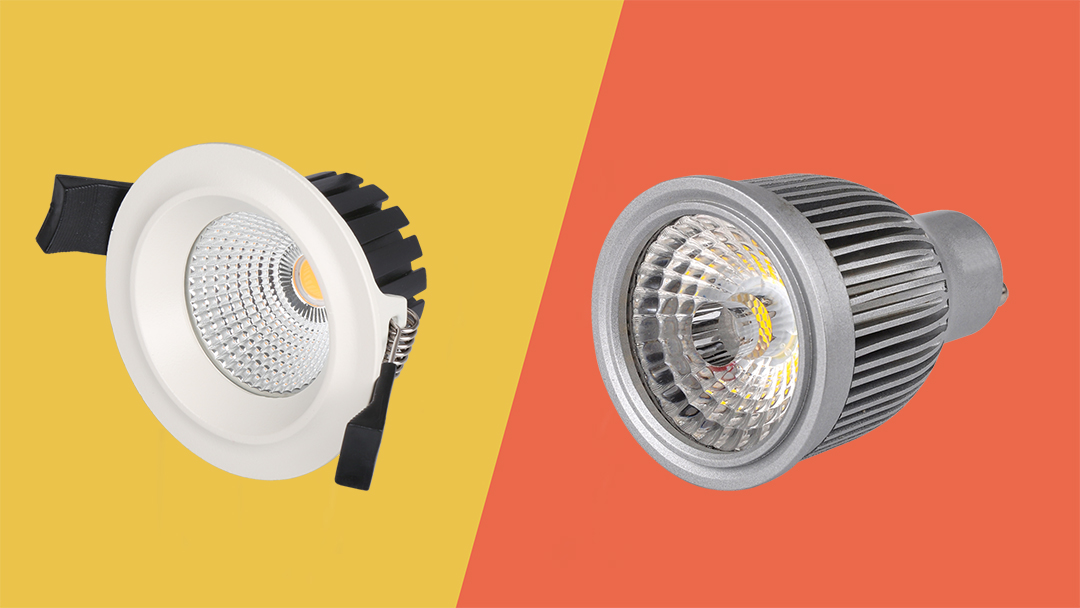 We would like to talk about the hot topic:downlights vs spotlight, which has become a regular problem when we buy light fixtures. So what is the difference between led downlights and spotlights? let's see the distinction and application between Led downlight & Led spotlight.
When people decorate their house, most of people have a question: how to choose a cozy light ? Most of people absolutely do not have an eye for buying proper lamp to encapsulate their home into a quiet, loving, peaceful sanctuary. And Some people cannot know how to distinguish led downlight and led spotlight: where to use them ? What is the lighting effect difference?
Copmpared with common surface mounted lamp, led downlight is a luminaire whose light is concentrated, it is commonly used for general lighting or auxiliary illumination; Led spotlight is a luminaire which equipped with high concentration of light, therefore, generally its light irradiation has a specific target, it is mainly used for special lighting, such as emphasizing a very tasteful or innovative place.
1.Cutout on the ceiling
Generally home use downlight cutout is 2inch, 2.5inch and 3inch. Cutout is bigger, the depth of whole downlight is higher, the demand on the ceiling is more strict. Meanwhile, generally the ceiling for spotlight installation is 6-8 centimeters.
2.Lighting application
Led downlight is mainly used for key lighting, generally used in corridor, bedroom periphery and living room periphery. Meanwhile, led spotlight is mainly used for emphasis, such as television walls, hanging pictures and decorations, elegant lighting effect to heighten the effect.
3.Risk rate
It is important to note that the spotlight can not be used for short distance irradiation on wool fabric, or installed near the flammable obstacles, otherwise it is easy to cause fire.
In conclude, about led downlight and spotlight, different application need different lighting effect, if you want to more suggestions, pls feel free to contact us.