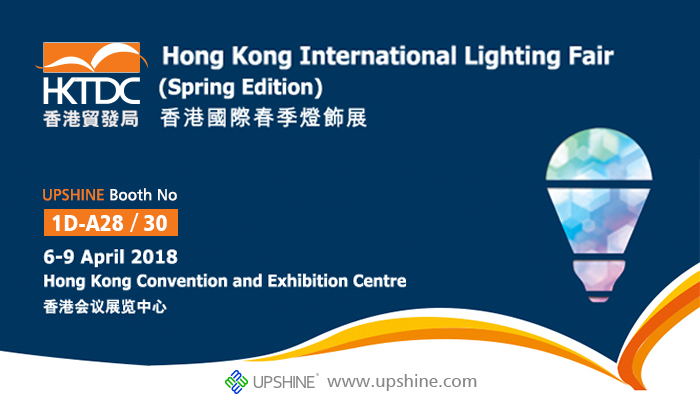 2018 HK International Lighting Fair is coming soon! We warmly welcome you to visit us, UPSHINE would like to provide you a best lighting experience! Check the details infos below.
UPSHINE Booth No 1D-A28/30
6th-9th, April
Venue:Hong Kong Convention & Exhibition Centre (HKCEC)
Location:Hong Kong Convention & Exhibition Centre (HKCEC)
Venue Address:1 Expo Drive, Wanchai, Hong Kong, S.A.R.
City:Hong Kong
Industry :Light & Lighting
About Hong Kong International Lighting Fair:
Hong Kong International Lighting Fair is an international trade fair for lighting and the biggest event of its kind in Asia. Exhibitors from around the world showcase the very latest in lighting design and technology. Visitors can see new products as well as catch up on new ideas and trends. The growing demand for LED applications is answered by the LED Lighting zone while the Green Lighting zone groups companies with environmentally-friendly products. Other specialist areas are Household Lighting, Commercial Lighting, Outdoor Lighting, Lighting Accessories, Parts & Components, as well as Lighting Management, Design & Technology.
About us
Founded in 2009, with ISO9001 and ISO14001 approved to create a sustainable world, and as a leading LED indoor lighting manufacturer, UPSHINE has built a good reputation at home and abroad with top quality products, advanced lighting solution and cheerful after-sales service.
Let's us meet in the HKTDC Hong Kong International Lighting Fair, Looking Forward to you!